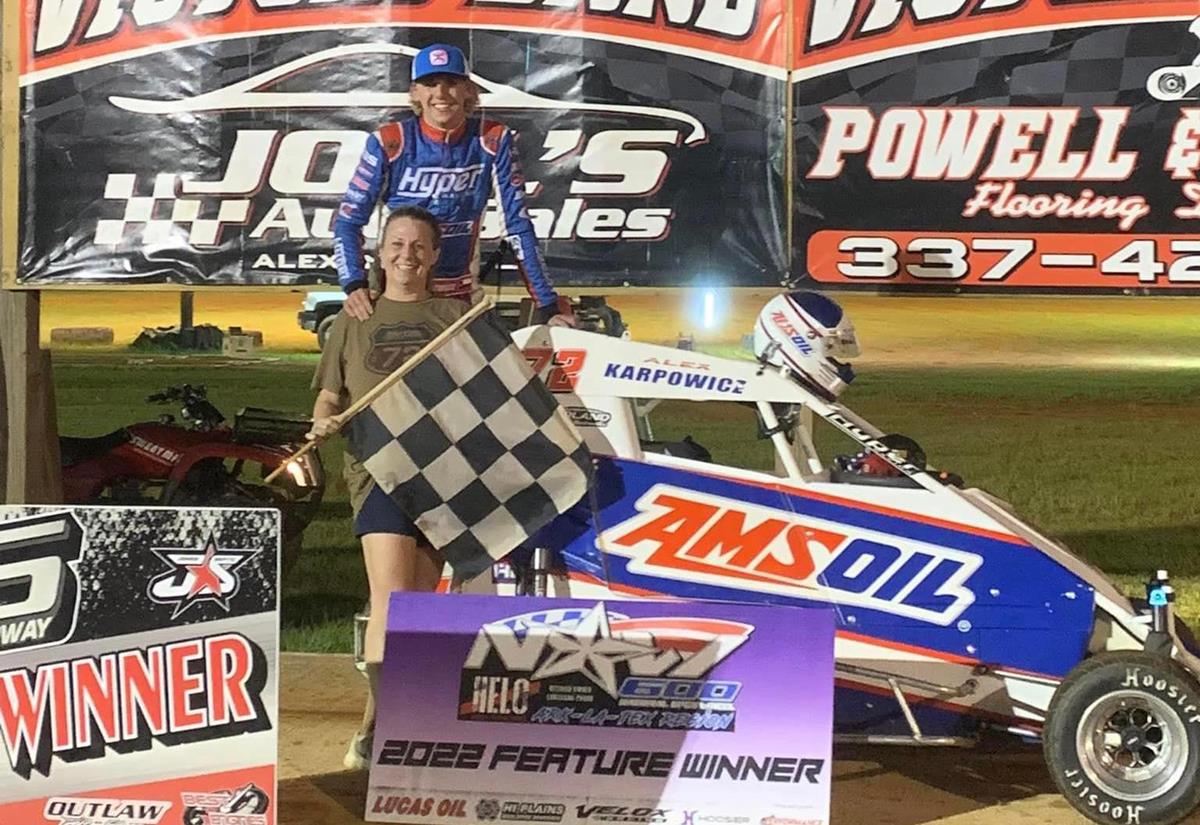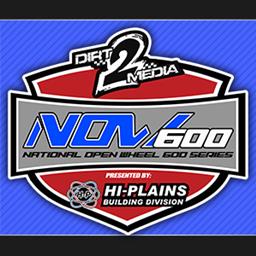 5/16/2022
NOW600 National Micros
---
Karpowicz and Lacombe Win at Sabine Speedway with NOW600 Ark-La-Tex
MANY, La. (May 16, 2022) - Alex Karpowicz and Cash Lacombe each picked up feature event wins on Friday with the NOW600 Helo Vodka Ark-La-Tex Region at Sabine Speedway.
From the pole of the 25-lap feature event, Karpowicz went on to victory. Weldon Buford crossed in the second spot with Conner Chamberlain claiming the final podium position. Ryder Wells was fourth with Maverick Elkins making up the top five.
Dustin Maxwell was sixth with Deuce Chamberlain in seventh. Philip Cutrer claimed eighth with Kendyl Guillot and Jamie Kruithof the top ten.
Cash Lacombe picked up the Restricted 'A' Class feature event win. Jude Allgayer was second with Beau Chapman the field.
The Ark-La-Tex Region will return to action on Saturday, May 21 at Gulf Coast Speedway in Alvin, Texas.
RACE RESULTS >>
5/13/2022 at Sabine Speedway
NOW600 Helo Vodka Ark-La-Tex Region
Stock Non-Wing | NOW600 Non-Wing Micros
A Feature 1 (25 Laps): 1. 72-Alex Karpowicz[1]; 2. 01-Weldon Buford[2]; 3. 55X-Connor Chamberlain[4]; 4. 24-Ryder Wells[9]; 5. 25-Maverick Elkins[5]; 6. 22-Dustin Maxwell[8]; 7. 95-Deuce Chamberlain[3]; 8. 504-Philip Cutrer[10]; 9. 24K-Kendyl Guillot[7]; 10. 25K-Jamie Kruithof[6]
Heat 1 (8 Laps): 1. 72-Alex Karpowicz[3]; 2. 01-Weldon Buford[4]; 3. 25-Maverick Elkins[5]; 4. 22-Dustin Maxwell[2]; 5. 24-Ryder Wells[1]; 6. 504-Philip Cutrer[6]
Heat 2 (8 Laps): 1. 55X-Connor Chamberlain[1]; 2. 95-Deuce Chamberlain[3]; 3. 25K-Jamie Kruithof[2]; 4. 24K-Kendyl Guillot[4]
Restricted 'A' Class | NOW600 Restricted Micros
A Feature 1 (15 Laps): 1. 97-Cash Lacombe[1]; 2. 4-Jude Allgayer[2]; 3. 19-Beau Chapman[3]
Heat 1 (8 Laps): 1. 97-Cash Lacombe[1]; 2. 4-Jude Allgayer[2]; 3. 19-Beau Chapman[3]
---
Submitted By: Terry Mattox
Article Media
Back to News